Dzisiaj mija 20 lat od wydania pierwszej części gry Diablo, która zostało stworzona przez Blizzard North i wydana przez Blizzard Entertainment 31 grudnia 1996r. Z okazji świętowania 20 rocznicy Diablo, Blizzard postanowił dodać do swoich gier atrakcje związane Diablo, które będą dostępne przez określony czas.
Aby zaostrzyć wam apetyt na rocznicową zabawę, przygotowaliśmy poniżej nieco informacji na temat poszczególnych atrakcji. (...) A tak przy okazji... dziękujemy wam – każdemu z osobna – bo to właśnie dzięki fanom Diablo przygoda w Sanktuarium ciągle trwa. Wznieśmy toast za kolejnych dwadzieścia lat wypełnionych po brzegi łupami!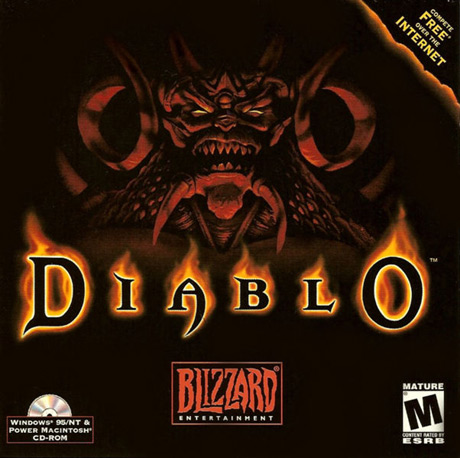 Diablo III:
Przeżyjcie raz jeszcze klasyczną przygodę z pierwszej części Diablo w rocznicowym wydarzeniu Ciemność nad Tristram. Alternatywna wersja pamiętnej katedry otworzy przed wami swoje podwoje w Diablo III, a w jej podziemiach znajdziecie znajome przedmioty!

Heroes of the Storm:
Walka o Królestwo Niebios ciągle trwa, a do zgarnięcia przygotowaliśmy specjalny portret z motywem Diablo! Przed wami nowa, dynamiczna mapa dostępna w trybie Bohaterskiej bójki – czy opuścicie ją jako zwycięscy?

Hearthstone:
W Karczemnej bójce czeka na was zakapturzony nieznajomy, ściskając w ręku podniszczoną talię. Czy zdołacie ujawnić tajemnice otaczające tego mrocznego wędrowca?

Overwatch:
A gdyby tak połączyć walkę o losy Sanktuarium z batalią o przyszłość ludzkości? Zróbcie użytek ze specjalnych wzorów graffiti prze

StarCraft II:
Zagońcie do pracy samego Diablo dzięki portretowi robotnika nawiązującemu do Władcy Grozy.

World of Warcraft:
Azeroth wstrząsają tajemnicze zdarzenia, gdy do nieznanego im świata trafiają mieszkańcy Sanktuarium.