To play Diablo The Awakening in multiplayer you should choose Battle.net or LAN connections with the Tunngle tool, which is a client for VPN (virtual private network). Let me describe you how to play on Battle.net or in a Tunngle network:
Battle.net
To play on Battle.net we follow the same steps as in unmodified Diablo, we select multiplayer in the main menu and click on Battle.net connection. It might happen sometimes that there will be an error message "You were unable to join. The game you have selected is not responding. The latency to the game creator is too high." It means that the host of the game hasn`t opened his 6112 port (UDP and TCP), which makes it impossible to join the game. (In Tunngle networks this problem does not occur)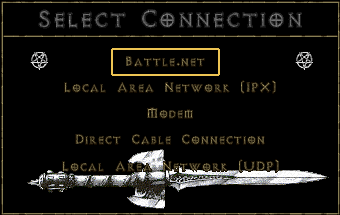 Port Forwarding
If you want other players to be able to join your game on Battle.net you have to open 6112 port TCP/UDP in your router settings. If you are using a firewall protection, it also needs to forward the port, so check its settings. More information about forwarding the ports on your router:
https://us.battle.net/support/en/article/firewall-proxy-router-and-port-configuration
http://portforward.com/
Tunngle Network
"Tunngle is a revolutionary p2p VPN tool that delivers the best online entertainment experience."
To play Diablo The Awakening in a Tunngle network you have to register at www.tunngle.net  and download the Tunngle client from the very same website. After opening the client you have to log in with the data used at the registration. Next, you have to choose RPG in Network Explorer menu, join the network Diablo – The Awakening Mod. Now you lunch the mod and host or join a game by using Local Area Network (UDP) connection.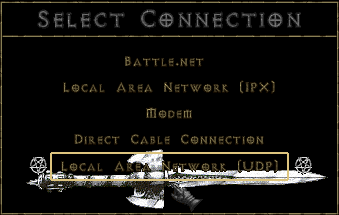 It is also recommended to open 11155 port. More information on:
http://www.tunngle.net/wiki/Port_Forward.