Level Master IV
Unofficial Product for Diablo
Level Master IV to nieoficjalny produkt do Diablo 1 wydany w 1997 roku przez Macmillan Digital Publishing. Produkt ten zawierał obszerny poradnik do gry w wersji HTML napisany przez Boba Smyka, program to tworzenia kopii zapasowych postaci oraz kilka innych przydatnych narzędzi.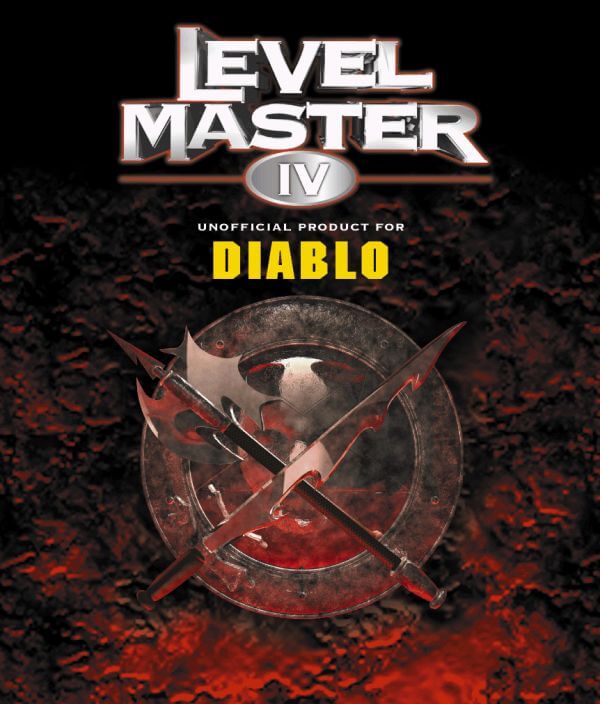 Ochroń swoją postać przed cheaterami.
Zobacz najlepsze odpowiedzi z konkursu Ultimate Dungeon Dive.
Strategie i wskazówki by w rekordowym czasie pozbyć się demona Diablo.

Wszystko czego potrzebujesz by pozbyć się Diablo w rekordowym czasie!
Na płycie CD z Level Master IV do Diablo znajdziesz...

Sztuczki na wypełnienie zadań w trybie single player.
Informatcje o grze w Diablo online.
Narzędzia wspomagajcie cię w rozgrywce.
Najlepsze odpowiedzi w konkursie Diablo Ultimate Dungeon Dive.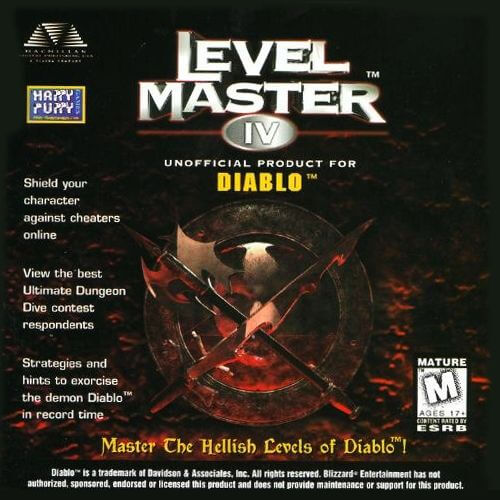 Na płycie CD-ROM znajdziesz:
Szczegółowe informacje na temat broni, zbroi, czarów i potworów.
Wszystko co potrzebne do natychmiastowego rozpoczęcia gry w trybie online.
Informacje o różnych sposobach gry online.
Jak bronić się przed oszustami w grze.
Informacje na temat zadań oraz jak je rozwiązywać.
Poradniki w jaki sposób pokonać kluczowych przeciwników w grze.
Kopie zapasowe postaci w razie ich przypadkowego zniszczenia.
Gdzie w internacie znaleźć aktualne informacje o Diablo.