Nieoficjalne dodatki do Diablo
Do Diablo wypuszczono kilka nieoficjalnych dodatków, które zazwyczaj zawierały gotowe zedytowane postacie, narzędzia do cheatowania pozwalające uzyskać wszystkie czary, zmienić statystyki postaci, przedmiotów itd. Na płytach z dodatkami można było również znaleźć poradniki do gry oraz użyteczne programy służące do wykonywania backapów postaci. Jednak przeważnie zawartość tego typu dodatków stanowiła cheaty i hacki. Poniżej przedstawiłem dodatki o których nie mam zbyt wielu informacji, dlatego jeśli ktoś posiada dodatki zaprezentowane poniżej, to proszę o kontakt w celu uzupełnienia informacji o tych produktach.
---
Extraportion! 10: Add Ons für Diablo
Extraportion! to nieoficjalny zestaw dodatków do Diablo 1 wydany w 1997 roku przez Prism Leisure Tonträgervertriebs Gesellschaft mbH.
---
Executioner II
Executioner II to nieoficjalny zestaw dodatków zawierający nowe pregenerowane postacie oraz narzędzia do gry Diablo.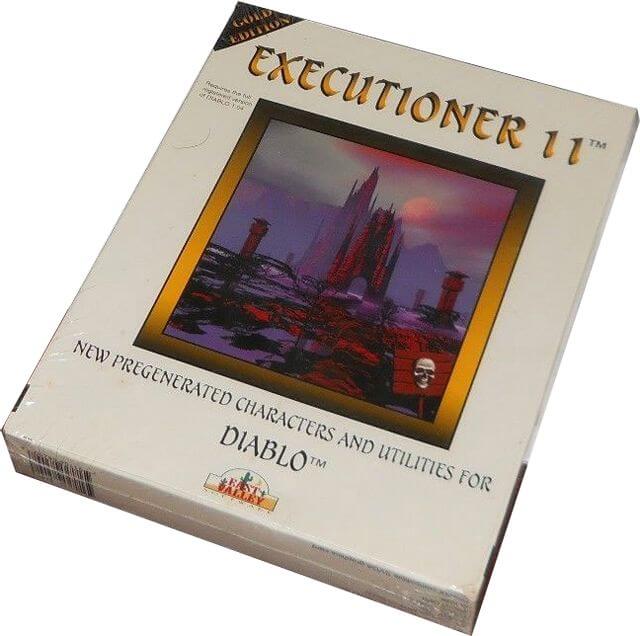 ---
Complete Unofficial Diablo Collection
Ten zestaw dodatków zawiera:
Lista przedmiotów/czarów.
Poradnik.
Specjalne przedmioty
Program do backupu postaci.
Anti-Cheat.
Nowe ukryte potwory.
Edytor gry.
Kompendium o kapliczkach.
Poradnik do zadań.
Narzędzia i programy.