THE GREEN PORTAL
The Resource Toolkit For Diablo

The Green Portal (Zielony Portal) jest nieoficjalnym zestawem narzędzi dla Diablo 1, które umożliwiają modyfikowanie profilu i ekwipunku postaci. Zestaw zawiera min. trainery do modyfikowania statystyk, ekwipunku i profilu postaci oraz wgrywania rożnego rodzaju cheatów. Na płycie CD znajdował się także przewodnik do Diablo w formacie HTML. Przewodnik ten zawierał statystyki przedmiotów, kapliczek, czarów itd.
Płyta CD z Green Portal zawiera:
Backup Postaci
Multimedialny Przewodnik do Diablo
Townkill Patch
Zmiana nazwy postaci
Dr. Diablo
Trainer 5.4
Edytor Przedmiotów
Profile Gracza
Cheaty
Czary
I inne.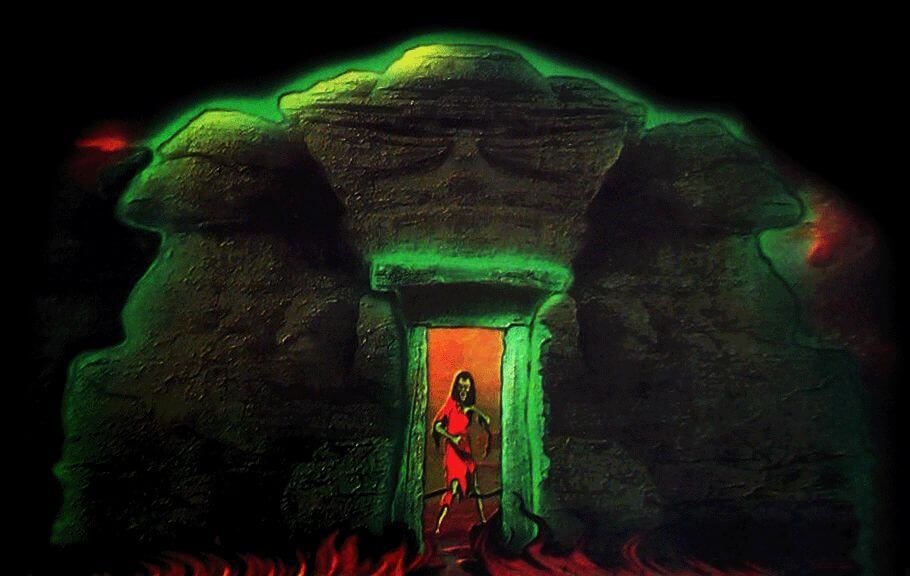 Czy kiedykolwiek w jakiejś grze utknąłeś w miejscu? Czy kiedykolwiek pytałeś samego siebie "Gdybym tylko miał..."? Czy zastanawiałeś się kiedyś kto gra paskudnie lub ładnie? Więc tutaj masz szansę by urzeczywistnić te myśli, a nawet jeszcze więcej. THE GREEN PORTAL, jest nieoficjalnym zestawem narzędzi do Diablo. Najlepiej sprzedającej się na rynku gry fabularnej. W środku znajdziesz edytory do ulepszania złota, przedmiotów, mocy, czarów i więcej. Edytuj postacie poprzez zmianę ich nazw i statystyk. Czy kiedykolwiek spędziłeś godziny na wgrywaniu ekwipunku postaci i profilu by później stracić go z powodu błędy systemu? Teraz możesz zapisywać i przywracać postacie, korzystając z opcji kopii zapasowej. Przedstawiamy wyjątkowy PRZEWODNIK GREEN PORTAL.

Ten plik pomocy w HTML zawiera wszystko. Nie wiesz, który topór będzie najlepszy dla ciebie? Albo który czar będzie miał najlepszy efekt? PRZEWODNIK GREEN PORTAL jest wyjątkowym programem, który wyszczególnia statystyki każdego przedmiotu, zaklęcia, tarczy i postaci w grze Diablo. A najlepsze jest to, że masz go przy sobie i w każdej chwili możesz zobaczysz informacje, których najbardziej potrzebujesz. A co z zapuszczeniem się w wir walki i zbieraniu wszystkiego czego potrzebujesz? Mamy wyjątkowe rozwiązanie dla twoich wyborów, w pełni załadowany, opancerzony i gotowy do pracy. Pakiety wyjątkowych i fantastycznych wtyczek narzędziowych a nawet więcej. THE GREEN PORTAL gwarantuje, że nawet początkowy gracz stanie się ekspertem.

FEATURES INCLUDE

WYJĄTKOWY PRZEWODNIK GREEN PORTAL – przegląd statystyk i wymagań broni, czarów, zbroi i itd.
WYJĄTKOWE PROFILE POSTACI Z GREEN PORTAL – dziesiątki profili wygenerowanych tylko z najznakomitszych postaci.
NARZĘDZIA DO BACKUPU – możesz zapisać swe najlepsze postacie.
TRAINER V5.4 – powiększ ilość złota, statystyki, czary itd. Zawiera funkcję zapisu postaci a nawet edycji kodu, by stworzyć własne funkcję.
WTYCZKI NARZĘDZIOWE DLA TRAINER V5.4 ORAZ WIĘCEJ UŻYTECZNYCH RZECZY.