Unearthed Arsenal jest nieautoryzowanym dodatkiem do Diablo wydanym i stworzonym przez firmę Micro Star Software. Dodatek ten został ogłoszony w marcu 1997 roku i miał zawierać nowe bronie, klasy postaci oraz narzędzie rozszerzające Diablo 1.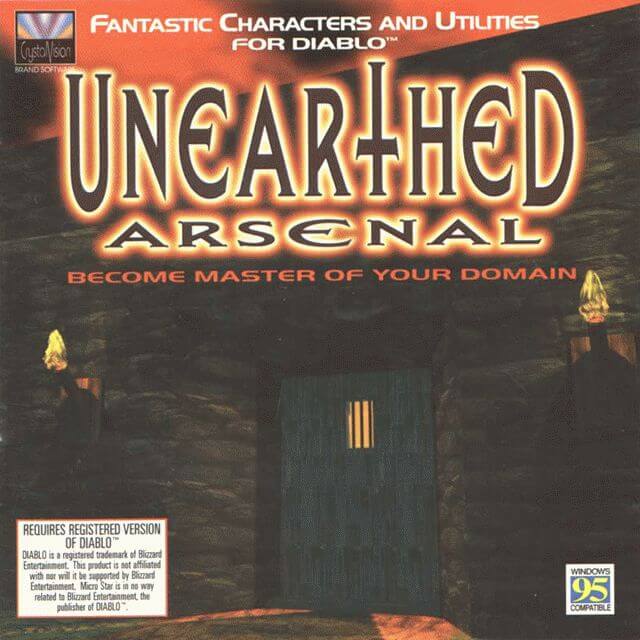 Główną cechą Unearthed Arsenal były narzędzia hackerskie, pozwalające na edytowanie statystyk i zdolności postaci. Klasy postaci, które zawierał dodatek nie były nowe a jedynie zmodyfikowane sejwy już istniejących. Elementy tej zawartości miały urozmaicić rozgrywkę osobom, które w tamtym czasie nie miały dostępu do internetu i gry w trybie multiplayer.
Co ciekawe Micro Star wydał również nieautoryzowany dodatek o nazwie Stellar Forces do StarCrafta - gry strategicznej wydanej przez Blizzard Entertainment
Chris Canton, Dyrektor ds. Technologii i Spraw Biznesowych oraz Producent Unearthed Arsenal powiedział:
Elementy Unearthed Arsenal mają na celu wzmocnić doznania graczy, którzy nie mają dostępu do internetu i sieci i sieci lokalnej i gry w trybie multiplayer. Jest to przeznaczone dla graczy, którzy chcą posiąść boskie moce z pradawnych mitologii i grać w Diablo w trybie single-player. To jest fajne, ekscytujące i zapewnia graczom dostęp do potęgi, przedmiotów i poziomów jakich jeszcze nie doświadczyli. Ale pragnę podkreślić, iż te nowe postacie zawarte w Unearthed Arsenal nie są uprawnione do gry w trybie multi-player. A zwłaszcza na Battle.net i są dołączone jako rozszerzenie do indywidualnej rozgrywki.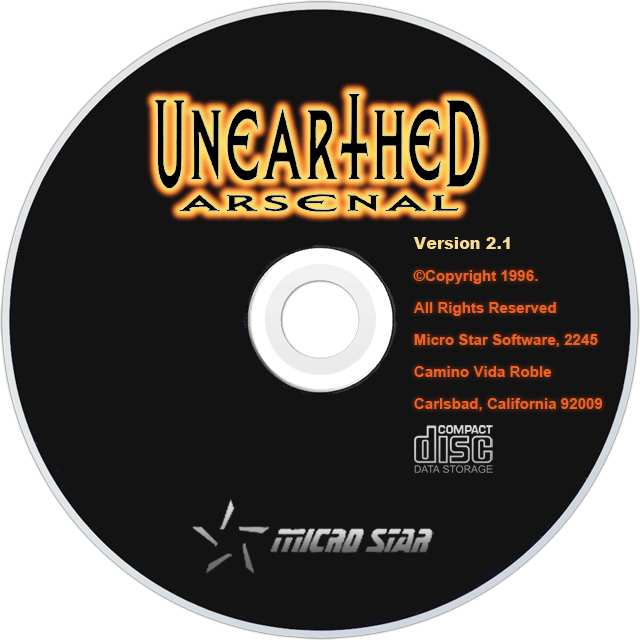 Przez lata ciemności ludzie modlili do Bogów Światła o przyjście im z pomocą, ale siły zła były nie do powstrzymania, gdy plądrowały ziemię zniewalając niewinnych ludzi do służby mrocznemu panu.
Gdy wszystko wydawało się stracone, grupa awanturników odkryła Unearthed Arsenal. Przywołując największych Herosów i Bogów z mitologii greckiej, nordyckiej, celtyckie, babilońskiej, indyjskiej, arturiańskiej i japońskiej. Możesz dowodzić tym bogom, gdyż mogą zmiażdżyć legiony ciemności.

Władaj światem Diablo z bożo-podobnymi postaciami
Przemierzaj najniższe poziomy i siej spustoszenie
Poznaj sekretne przedmioty i magiczne bronie
Zdominuj gry multi-player
Twórz kopie zapasowe postaci lub przenoś je na inne komputery.
PC CD ROM WIN 95
---
---
Informacja prasowa dotycząca dodatku Unearthed Arsenal dostępna jest poniżej: